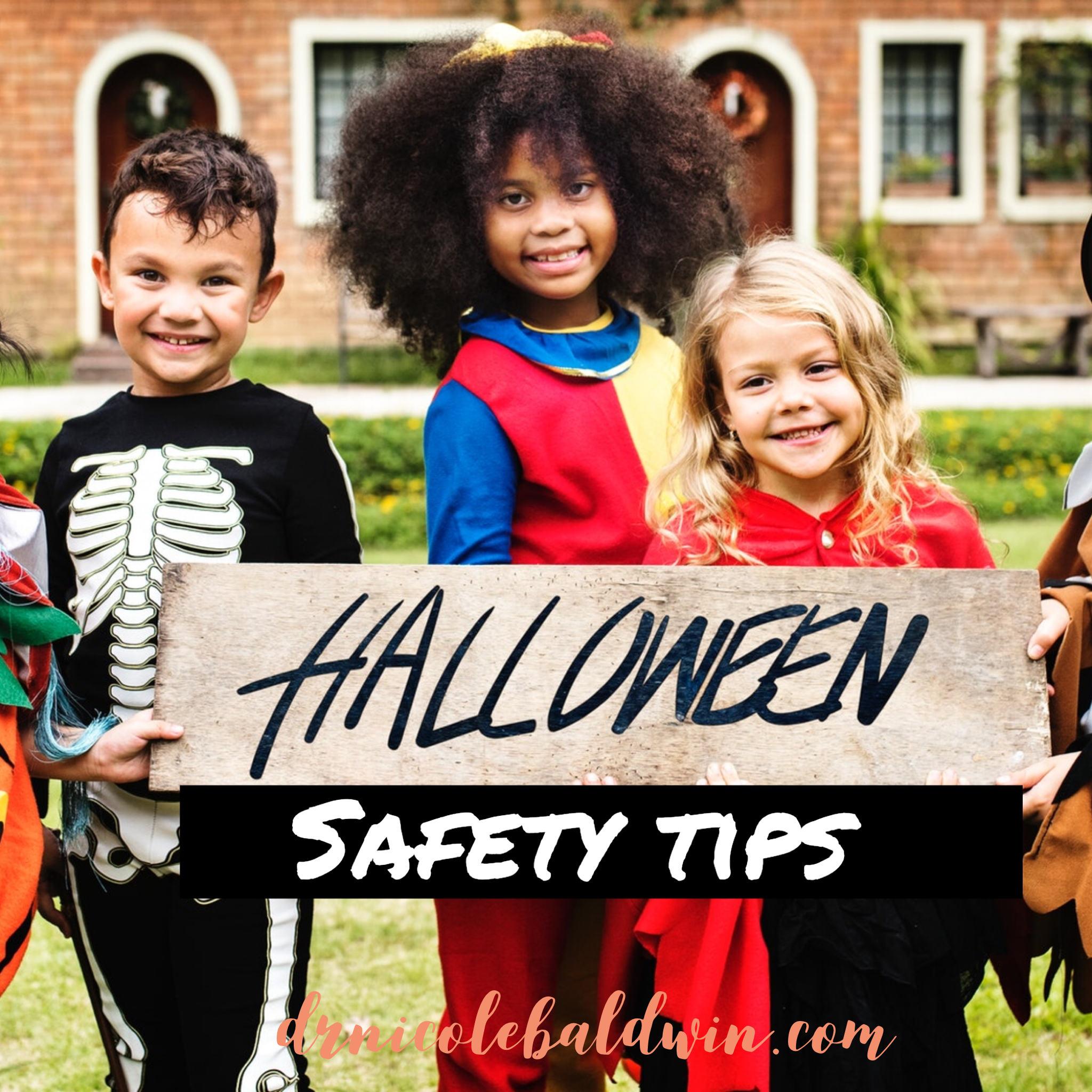 Halloween is a fun and exciting time of year for many children – I mean, what other time do you get to dress up and pretend to be something or someone completely different AND people give you free candy…SCORE!!
I LOVE Halloween…like, LOVE it!! Not the scary, creepy stuff – but the pumpkin carving, candy passing out, dressing up part is the BEST in my mind.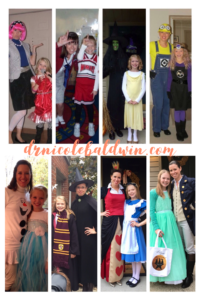 Since she was young, my daughter and I have been dressing up together – and it is one of my favorite things to do with her (although sadly now that she is in high school, our "couples" costume days may be ending). That doesn't mean that I won't still be dressing up to pass out candy…lol!!
To help your kids have a fun and SAFE Halloween, here are a few tips:
COSTUMES:
Do a trial run before the big day – make sure everything fits well (watch length especially…I know way too many children that have tripped and hurt themselves over a costume that was too long).

Ensure that the costume is FLAME RETARDANT.

Consider applying reflective tape like

THIS

to your child's costume.

IF your child's costume includes a mask, make sure that they can see well out of it.

Consider face paint rather than masks (be sure to test a small patch of skin prior to applying paint to make sure they don't have a reaction to the paint).

Don't forget to try out the SHOES your child plans to wear as well…those plastic "glass slippers" may look super cute with the costume, but they probably aren't the safest for your little one to be running around in for several hours.
CANDY:
Teach your children to always ASK FIRST before eating any candy (ESPECIALLY if they have a food allergy).

Talk with your children about NEVER going into a house or a car for candy.

Do not allow your children to eat candy (especially suckers or anything with a stick) while walking/running – this is a major choking hazard.

It's always smart to establish rules BEFORE the evening begins about how many pieces of candy they will be allowed to eat during/after Trick-or-Treating.
TRICK-OR-TREATING:
Carry a flashlight to help navigate the area when it gets dark.

Be sure your child is either wearing reflective strips on their costume or other glowing necklaces/bracelets/etc. so that they are visible to oncoming traffic.

Teach your children to walk on sidewalks (when available) or on the side of the road FACING traffic.

Stay in groups or with an adult

Never dart into the street between parked cars

If your older child is going out without an adult, make sure they have a cell phone with them in case of emergency. Consider planning out the route they will go beforehand.
HOME:
When carving pumpkins, always have an adult cut the top of the pumpkin.

Use safety knives designed specifically for pumpkin carving

Consider painting pumpkins or drawing on pumpkins with marker rather than carving

Use flameless battery operated "candles" if possible. These can often be found at your local dollar store. If using an actual candle, be sure to place it in a votive container

Do not place pumpkins with candles in the path of trick-or-treaters. Long flowing costumes can easily catch fire if they come too close to the flame.
So – enjoy Halloween, everyone! Be safe! Here are a few more of my favorite costumes just for fun: